Today, about 5 billion people use smartphones, tablets, laptops and PCs to communicate on social networks, watch videos, make purchases, call a taxi and much more.
Almost any major service has its own mobile application. In addition, even small companies adapt their web pages for convenient use from mobile devices. It is not only about the desire to make the service more convenient for the client, but also about their own benefit — the possibility of using Geolocation services. However, not only GPS is able to determine the location. No matter from what part of the world you go online, you will always be assigned a specific IP address, which can determine the approximate location.
What can IP Geolocation be useful for?
IP Geolocation does not require the consent of the user. It will not help determine the exact location of the site visitor. As a rule, it is limited to a region, city or locality. Let's take a look at 5 examples in which the use of this technology makes life easier for customers and owners of Internet resources.
Sales (for example, aliexpress.com)
When clicking on the link, the marketplace determines from which country the access takes place, and automatically redirects a visitor with a Russian IP address to the Russian-language version of the site.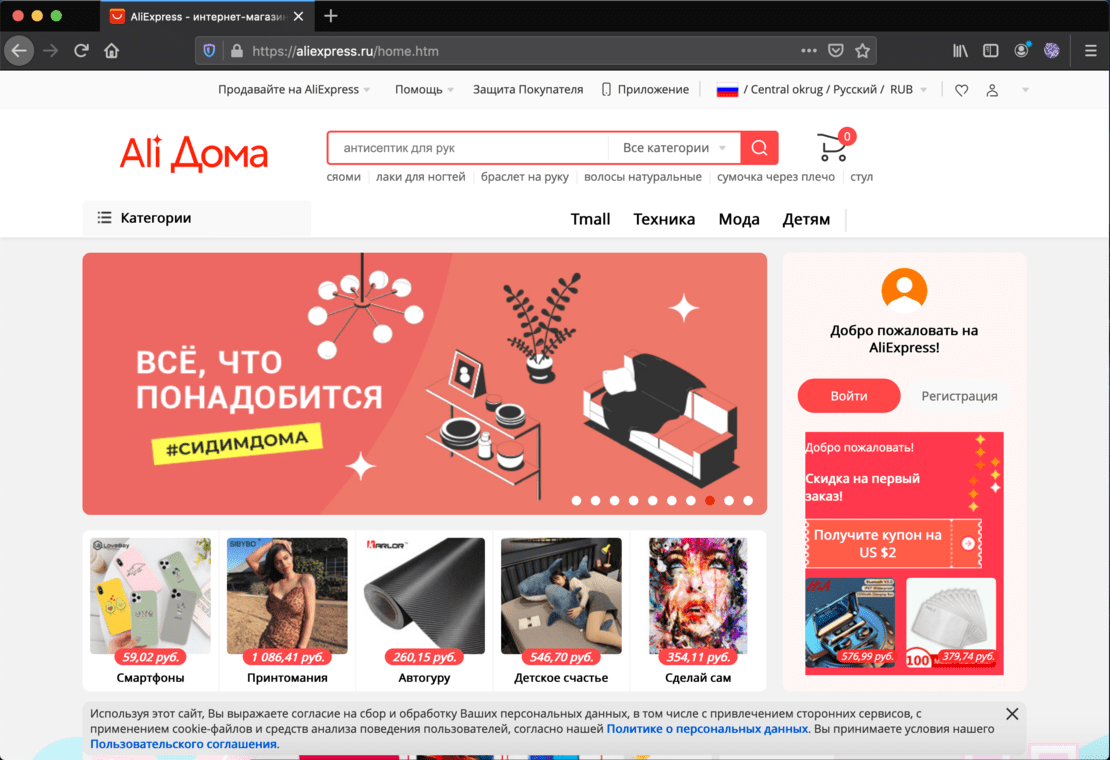 In addition, targeted advertising and specialized services, such as Tmall platform, which specializes in sales of goods from warehouses located in Russia, appear for visitors with Russian IP addresses.
When purchasing goods, the system automatically, using IP Geolocation, will show the cost of delivery. Moreover, the cost of the goods and its delivery will be indicated in the local currency, based on the same location determination using the IP address.
Search engines (for example, Google)
When opening a search engine, a visitor with a Russian IP always sees it in Russian. He may have the impression that Google is always like that for everyone. But, in fact, the Russian-language search engine page opens only because it has determined our location using IP Geolocation.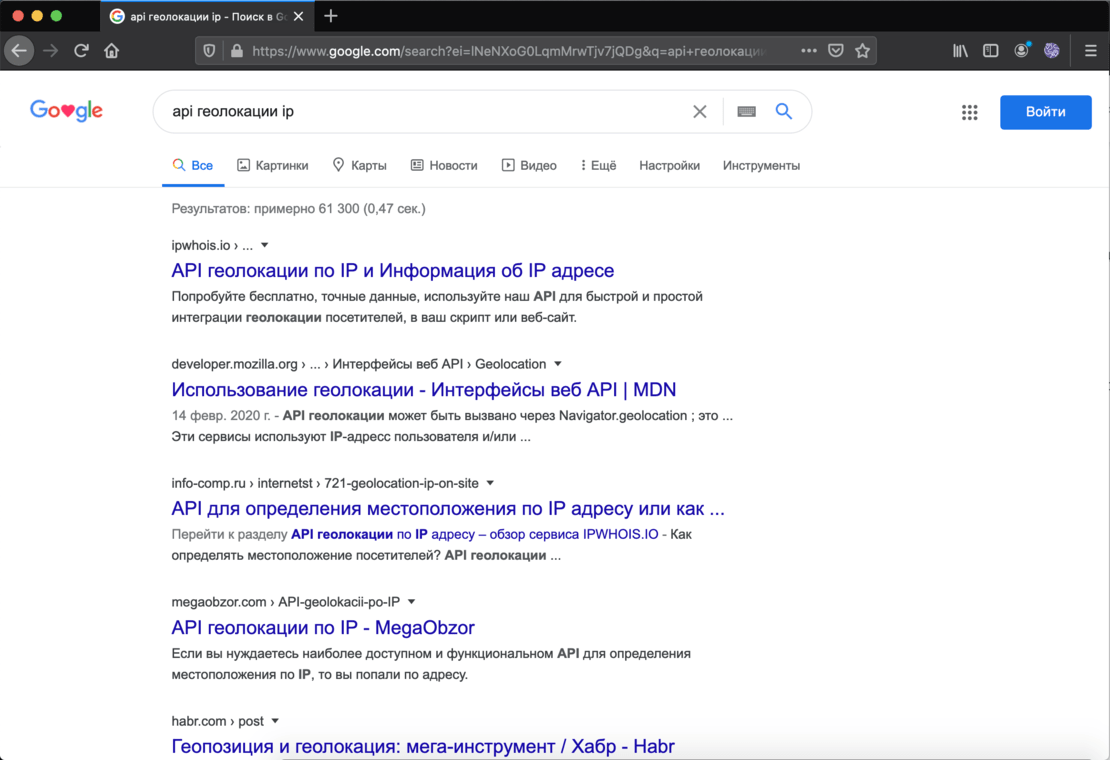 Search queries are also generated based on the IP address. Thus, websites and web pages blocked at the request of Roskomnadzor are excluded from the search results. The more accurate location is also taken into account during the search: if you are in Moscow, then on request "rent a house", the search engine will give the first results relevant to Moscow. The same is true for other cities.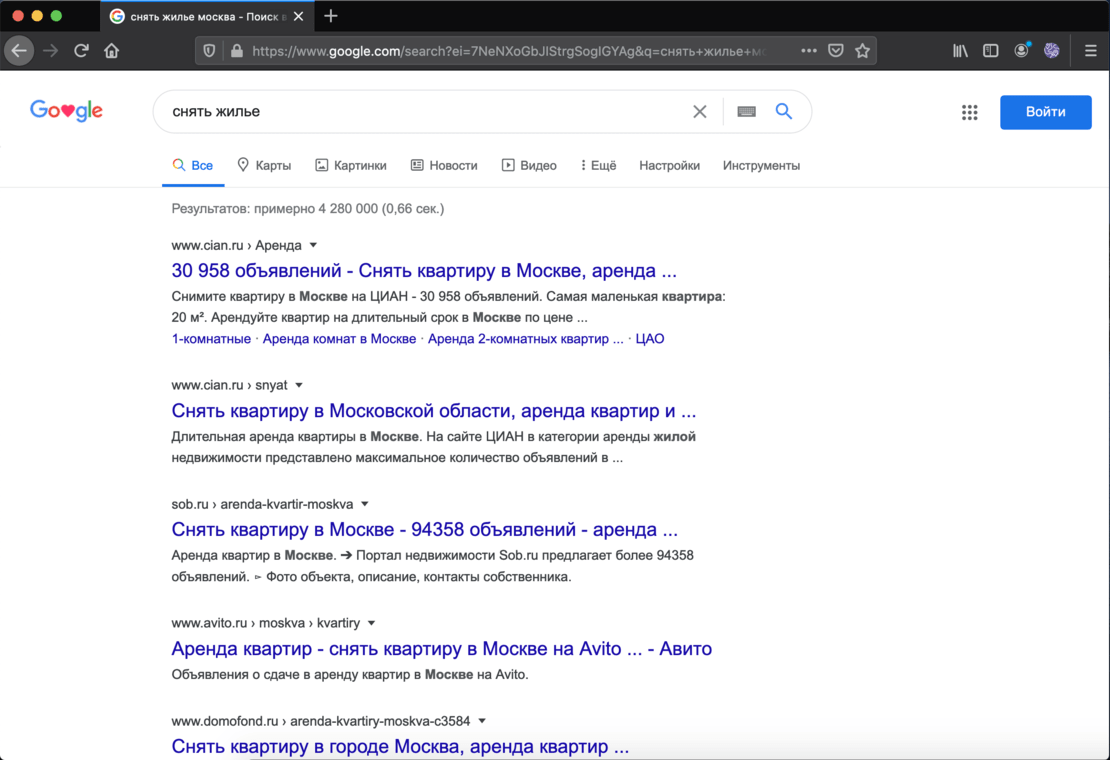 Moreover, Google will celebrate all local holidays with you. For example, Cosmonautics Day for Russia.
With complex search results, the system may offer to search for sites in Russian or translate the page from foreign language to Russian – all this is determined based on the IP address from which you went online.
Aggregator of goods (for example, Yandex.Market)
Convenient service for price comparison becomes even more convenient when it takes place in your region. In order not to limit the functionality, the developers always allow the user to specify the region manually - sometimes it can be useful. By default, Yandex.Market already roughly understands where you are, and asks only to confirm it.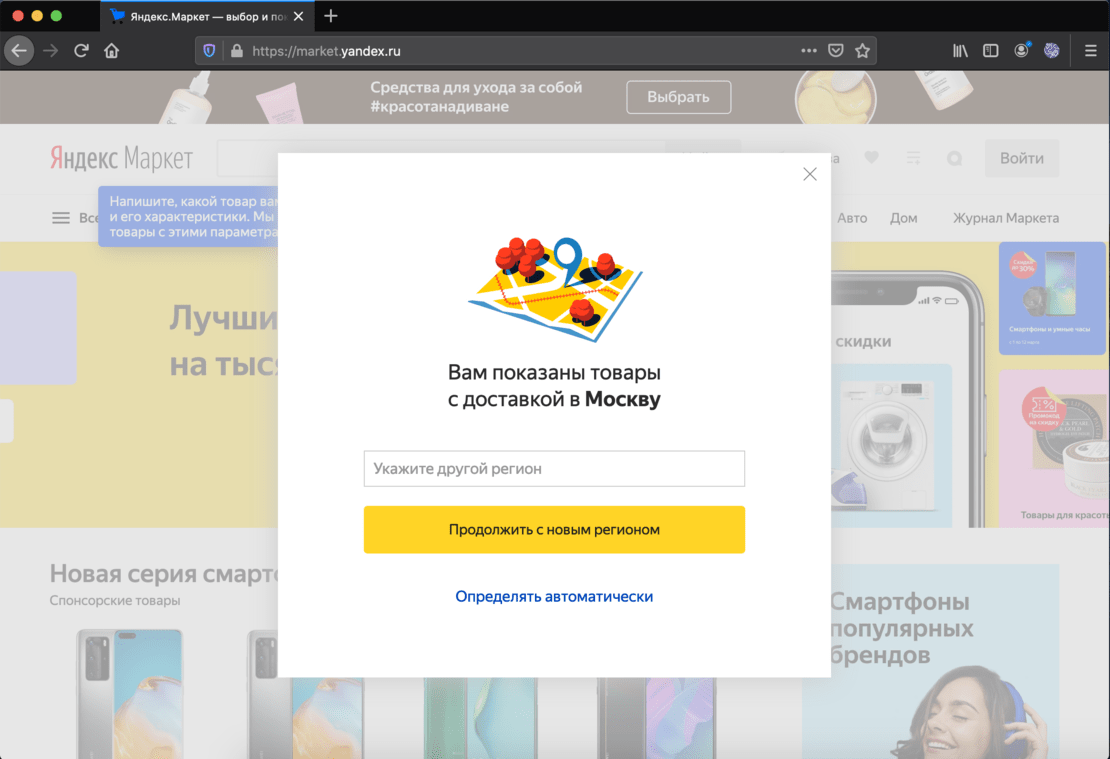 Thus, the average user does not have to worry about anything. He just goes online and enters into the search the name of the product of interest. The service automatically shows the goods in his region, or the cost of delivery to his region. Based on these data, the approximate delivery time will be specified.
Region restrictions (for example, YouTube)
Sometimes when you click on the link to the video on YouTube, you see a strange inscription that says: the video is not available for viewing in your region. This also happens based on the IP address from which you are trying to watch the video. In this case, we are talking about a country, not specifically your region. YouTube does not know how (or does not want) to block the video more accurately.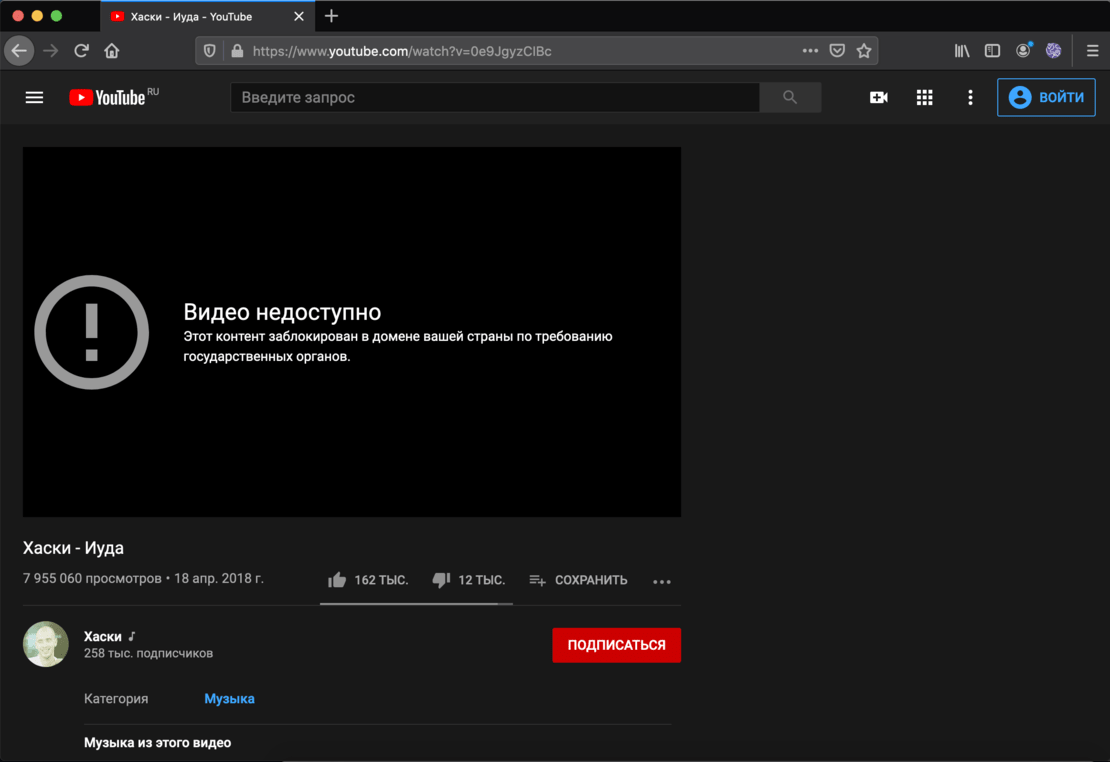 You can close access to video not only for a specific region, but also for viewing from a mobile device.
Conversion of prices into local currency (on the example of our site)
By simply displaying prices in local currency, you can increase your conversion rate to 40%. Also, it will be more clear for users from different countries what amount is deducted from their card when paying.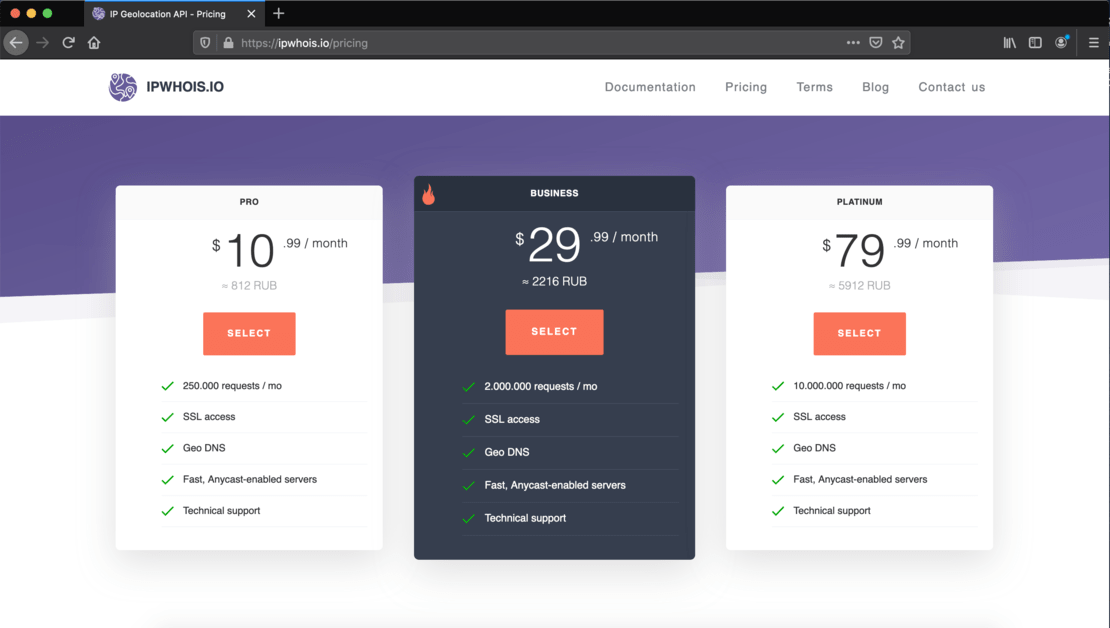 Conclusion
In this article, we gave 5 examples of using IP Geolocation by various services. Of course, there are many more, and they have a significant impact on the content that we see when going online from any device. As mentioned above, as soon as you go online, you are assigned an IP address that tells any site you visit about where you are.